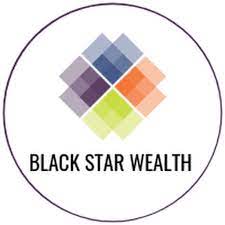 We'd like to thank Courtney Mac Neil for sharing her recent personal experience with Black Star Wealth's clients. Courtney dealt with a stressful situation because of Nova Scotia's dreadful fires, and we're so proud that SideDrawer™ Inc. was able to give her peace of mind, allowing her to focus on the more valuable and sentimental items to safeguard.

"When we received the first emergency alert, knowing that everything was saved and organized in my SideDrawer meant that I didn't have to worry about sorting through and packing up sensitive documents."
- Courtney

Black Star Wealth is a boutique financial planning firm, founded by Wendy Brookhouse, working with clients across the country. Clearly they have a client focused approach given Courtney's unique role being a "Client Service Ninja!"

SideDrawer's unique platform provides productivity and workflows for advisors in their daily client engagement, but also has a secondary benefit for clients to use for their own personal needs. The end result is a repository for clients that contains their most important documents, neatly organized due to our proprietary structure.

If you'd like to learn more about SideDrawer™ Inc.'s platform – as a productivity tool, client portal, or client value add, contact us at hello@sidedrawer.com.
https://blackstarwealth.com/safeguarding-important-documents-sidedrawers-role-in-the-nova-scotia-wildfires/